Blue Chip Candidates
What Is a Blue Chip Candidate?
At JenCor, our recruiters are specifically trained to quickly and efficiently compare all prospective candidates available to the requirements of the position to find an ideal match. We only screen the most highly qualified professionals in the field—whom we refer to as "blue chip candidates."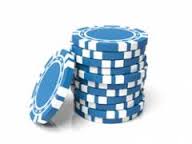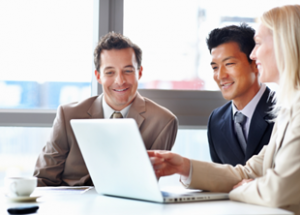 Blue Chip Candidates Are:
Highly skilled and trained for your field
Experienced in your industry
Efficient, hard workers
Self-motivators requiring little to no supervision
Excellent team players and exceptional leaders
Able to anticipate evolving needs of a group
Clear and succinct communicators
Capable of assuming additional responsibility as the position and the company evolve
How We Find Blue Chip Candidates in 3 Days or Less
At JenCor, our recruiters have more than a decade of experience recruiting and screening highly qualified candidates to find the blue chip candidates we feel comfortable providing for our clients. So, how do we find them? We hear about highly skilled personnel by asking the right questions as opportunities arise. We track our leads and contact people that we feel possess blue chip qualities. We discuss these attributes with a candidate's peers and supervisors to deduce whether they are an ideal fit for the position available. We make regular contact with a candidate to better understand their technical capabilities and personal preferences in terms of their career. And finally, if we feel a placement would be mutually beneficial for your company and for the candidate, we propose a placement.
And that's how we can guarantee that we'll find a blue chip candidate for your company's available position in three days or less.
Contact JenCor to Recruit & Hire a Blue Chip Candidate for Your Business
Our goal is to provide comprehensive, efficient, customized staffing solutions for companies in need of personnel with specific skills and experience across the country.
If your company is looking for a highly qualified, experienced professional to fill an available position on your staff, contact us online or call us at 240-498-4898. You'll have a blue chip candidate from JenCor in three days or less—guaranteed.
A few months ago, my IT team was in a real bind. We needed to find a candidate to fill a position FAST, but we needed someone with a specific skill set and level of experience. We were certain it was an impossible task, but JenCor was able to find us someone perfect for the position in just three days! I am so impressed by how well JenCor found us someone who had the qualifications we asked for and who was also a great fit with our team's culture. I highly recommend contacting JenCor the next time you need to hire a new employee!